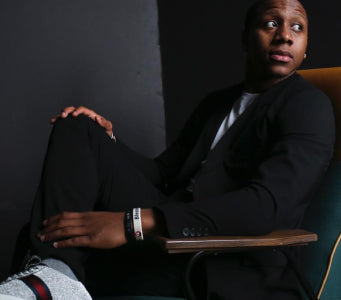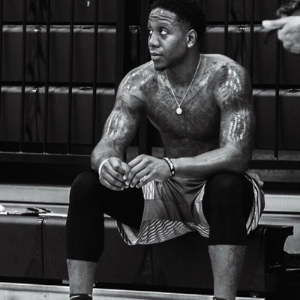 Isaiah
Canaan
Canaan, a 6'0" guard from Biloxi, Mississippi, went to Murray State after leading Biloxi High School to the 5A Mississippi state championship as a senior. Canaan had an instant impact for the Racers, as he averaged 10.4 points per game and led the Racers in three-point percentage at.485 as a freshman in the 2009–10 season. He was named 2010 Ohio Valley Conference (OVC) freshman of the year as the Racers went 17-1 in OVC play, winning the league. They also won the 2010 OVC tournament. Canaan was named tournament MVP as he scored 16 points off the bench for the Racers in the final. Murray State went on to knock off 4-seeded Vanderbilt in the NCAA Tournament, before losing to eventual national runner-up Butler 54-52 in the second round.
In his sophomore year, Canaan raised his scoring average to11.7 points per game and was named to the first team All-OVC team. He led the Racers to their second straight OVC regular-season championship. Though they lost in the 2011 OVC Tournament, the Racers again went to the post-season in the form of the 2011 National Invitation Tournament.
As a junior, Canaan and the Racers had a breakout season. Canaan was named to the preseason All-OVC team. Led by Canaan, Murray State began the season with a school and conference record 23 straight wins. Included was a 2011 Great Alaska Shootout tournament championship, as Canaan was named MVP, scoring 36 in the tournament final. Canaan, the Racers' leading scorer, was named to the finalist lists for the Bob Cousy Award and the Oscar Robertson Award.
On February 17, 2018, Murray State retired Canaan's number 3 jersey.
Canaan was selected 34th overall in the 2013 NBA draft by the Houston Rockets. On February 19, 2015, Canaan was traded, along with a 2015 second-round draft pick, to the Philadelphia76ers in exchange for K. J. McDaniels. Three days later, he made his debut for the 76ers as the team's starting point guard. In 29 minutes of action, he recorded 14 points, 4 rebounds and 3 assists in a 103–98 loss to the Orlando Magic.  On March 4, 2015, he recorded career highs of 31 points and eight three-pointers in a 123–118 overtime loss to the Oklahoma City Thunder.
On July 20, 2016, Canaan signed with the Chicago Bulls. Canaan made his first career postseason appearance on April 23, 2017 against the Boston Celtics and logged his first career playoff start on April 26.
Isaiah Canaan later went on to play for the Minnesota Timberwolves, Milwaukee Bucks & Stockton Kings.
Canaan currently is playing is star player for the UNICS Kazan of the VTB United League and the EuroCup.
@da_future3